Blue Rose is a universally designed interactive sensory installation. Made with Beyond Empathy, Merrigong Theatre Company and the community of the Illawarra Region of New South Wales, Australia.
Goals
-Create a sensory installation for participants with disabilities who are non-verbal.
-Consult with the participants to develop the artwork based on how they perceive the world and the experiences that they find meaningful.
-Give participants a sense of control through powerful cause and effect interaction design.
-Age appropriate universal design to create experiences without stigma that can be enjoyed by everyone.
-Community members are trained as guides. They gain an understanding of the experiences that people who are non-verbal find meaningful by guiding them through the installation.
The 2016 installation consisted of several areas. The design process involved visiting participants in their homes and working with their carers. Each area is designed to offer different stimuli that participants were observed to find engaging.
– A spaceship where people could travel fast and push buttons.
– A kitchen where people could eat, smell and socialise.
– A tangible area where people could play with touch and feel different textures.
– A shadow/light area where people could experience physical phenomena, eg shadows and ripples.
– A reactive projection where people could draw and dance with light
The work has been created with and for the community of the Illawarra region of New South Wales, Australia.
Blue Rose is presented by Beyond Empathy and Merrigong Theatre Company.
Blue Rose will be presented again in Wollongong in September 2018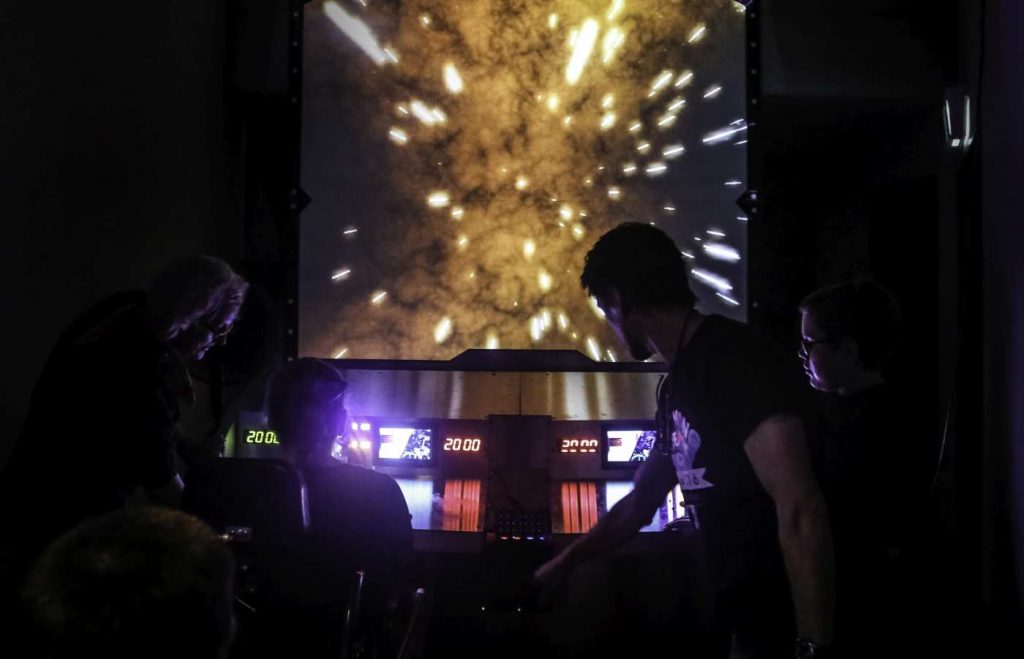 Artists:
Toby Knyvett – Interactive Design
Rob Hughes – Sound Design spaceship
Beyond Empathy team:
Gemma Parsons
Phillip Crawford
Shaniece Igano
Emma Korhonen
Tessa Parsons
Daniel de Filippo
Merrigong team:
Leland Kean – Producer
Taryn Brown – Technical Manager
Music Therapists:
Ann Lehmann
Rowena Harris
Partners:
Interchange Illawarra
Cram Foundation
Wollongong Conservatorium of Music
Wollongong Council
Ability Links
Funding Organisations:
The Australia Council for the Arts
Create NSW
Special Thanks to CMG Audio Visual
Stars and Consultants:
Kristen Bristow
Nicholas Roams
Adrian Sadowskyj
Stephen Davison
Kerry St Clair
Vanessa Henderson
Lydia Byrant
Kate Heffernan
Catherine Strafford
Kate Milone
Lisa Dorahy
Ashleigh Hobbs
Daniel Kwan
Melinda Wright
Rachel Benko
Gracie Wallace
Susan Wallis
Lili Morgan
Melissa Smith
Reece Ramstadius
Rachel Young
Assunta Young
Joanne Sutherland
Katie Lovelace
Kimberley Vassallo
Luke Rapley
Sean Rapley
Rita Rapley
Lorraine Diaz
Amy Diaz