Title: HMAS Onslow and HMAS Vampire lighting upgrade for 'Action Stations – On Board Experience' exhibition
Brief: Create immersive and exciting lighting design for existing spaces on the heritage vessels. Additionally in the HMAS Onslow submarine an interactive lighting solution was required for an onboard game. Challenges included extremely limited physical space, limited scope for penetrations and modifications, corrosive and high moisture environment, limited installation time and low power consumption.
Response:
We specified and installed a robust low voltage LED system based on
Gantom Darklight
 spot/gobo products and
Enttec
LED strips. We custom built a modular Arduino solution for interactive lighting control on an area by area basis.
Results: Visiting both vessels is now a noticeably more theatrical experience with a multi-dimensional approach to storytelling evident throughout.
Awards: The Action Stations exhibition (including the on board experience) won the Museums & Galleries of NSW 2016 IMAGinE award for best exhibition in the 11+ staff category.
Credits: 
Action Stations On Board Experience designed and installed by
Mod Productions
.
Lighting Design – Toby K
Co-Lighting Design – Emma Lockhart-Wilson
Lighting project management – Rob Hughes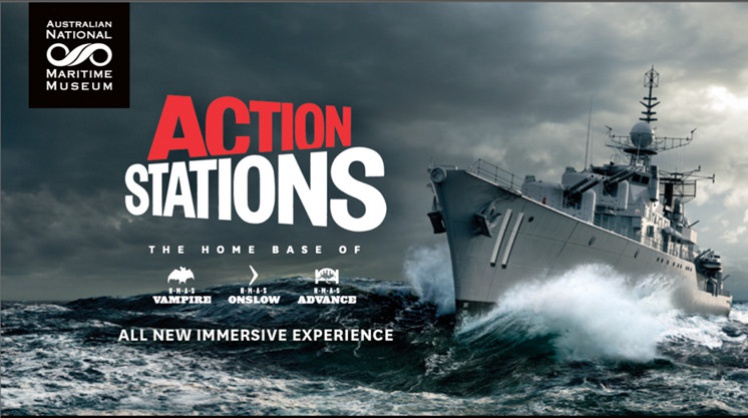 Continue reading to see the full gallery